Welcome to Augusta Family Allergy & Immunology. If you suffer from allergy, sinus, asthma or immune problem, you've come to the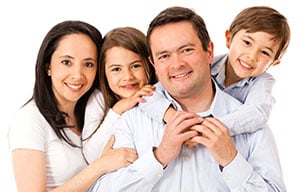 right place for specialized, highest quality care. Our board certified allergist, Vanitcha Pintavorn, MD, FAAAAI, has over 22 years of experience in adult and pediatric allergy, asthma and immunology. She and her courteous staff have been helping patients in Columbia County and the surrounding areas feel better since 2002.
We offer you and your family a specialized and individual care plan that solves your problem and fits you. We are known for our high quality and comprehensive care, yet cost saving to our patients.
Conditions we treat include:
Allergic rhinitis (hay fever)

Chronic cough (frequent cough or bronchitis)
Asthma
Sinusitis
Nasal polyp
Allergic eye conditions (conjunctivitis)
Food allergy
Eosinophilic esophagitis
Eczema (atopic, poison ivy and contact-type)
Hives and swelling (urticaria and angioedema)
Insect allergy
Drug allergy, Cosmetic allergy, and Metal implant allergy
Anaphylaxis
Frequent infection (sick all the time)
Immunodeficiency (Primary immunodeficiency)
****
Dr. Pintavorn and staff have relocated and integrated our practice with Augusta ENT Allergy as of January 1, 2019.
The office is now at Augusta ENT Evans at 340 N. Belair Rd. Evans, GA 30809, just a block from our old office. It is in front of Walden Glen Apartment, across from Platt's Funeral Home.
Tel-706-868-5676
Fax-706-868-5671
The new allergy shot hours in Evans are:
Monday-9:00-11:30 am and 1:30-5:30 pm
Tue, Wed, Thurs-9:00-11:30am and 1:30-4:30 pm
Friday 9:00-11:30am and 1:30-3:00pm
****
OFFICE HOURS:

Mon - 8:30 am - 5:00 pm
Tue - 8:30 am - 5:00 pm
Wed - 8:30 am - 5:00 pm
Thur - 8:30 am - 5:00 pm
Fri - 8:30 am -3:00 pm


Augusta ENT Allergy @
Phone: 706-868-5676

Please give us a call to request an appointment.